Liège Province will set you thinking!
Tired of the same thing all the time? In search of novelties and originality? You're in the right place!
Because, Liege province has many offers that could

confuse you

! Be warned, it'll be a change of scene and you'll be shaken out of your usual routine.
Unusual accommodation, original restaurants, spectacular activities or out-of-the-ordinary landscapes are on our programme of "unusual" choices and are just waiting for you to discover them!
To get this unusual map, visit our Maisons du Tourisme or provincial branch offices. You also can download it using our link below.

Check out our "unusual" video

!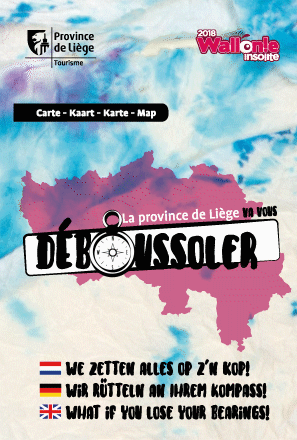 >>> Download our unusual map <<<